The 1963 Grand Council elections took place on 16 February 1963, for the purpose of choosing the Twenty-fifth Grand Council of the Confederation of North America. The elections returned a People's Coalition majority of 80 seats, the first in 15 years.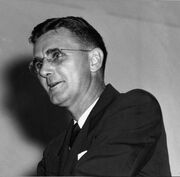 The elections were dominated by the recent detonation of an atomic bomb by Kramer Associates. Incumbent Governor-General Richard Mason believed that K.A.'s possession of the atomic bomb assured "world peace in our lifetime", and Mason refused to initiate a program to develop a North American bomb. It was only because Mason's term was due to expire within six months that opponents of his policy in the Grand Council declined to hold a no confidence vote.
At the People's Coalition convention in January 1963, New York Herald editor Jeffrey Martin, who had won the P.C. nomination in 1958, faced off against Councilman Perry Jay, who had tried unsuccessfully to gain the nomination in the previous two elections. Despite a hard-pressed challenge by Martin, the convention selected Jay as its nominee.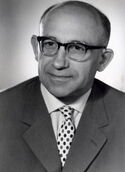 At the Liberal Party convention, Mason was unaware of the strong opposition to his bomb policy, and he expected to receive the nomination for a third term unopposed. Instead, he was challenged by several rivals, including Minister of Home Affairs Grover Speigal. Mason was able to secure the Liberal Party nomination, and afterwards he called a press conference in which he denounced Speigal as a "turncoat and warmonger", dismissed him from the Cabinet, and announced that he would support "independents who will stand for office in all the confederations, for each Council seat, and who will be pledged to peace." Mason called his new "coalition" the Justice Brigades, and predicted he would win a massive victory at the polls.
Sobel does not explain why Mason created the Justice Brigades after winning the Liberal nomination; it may be that his support among the convention delegates was strong enough to gain him the nomination, but a majority of the Liberal Grand Council members had opposed him, and he did not believe he could count on them to vote for him at the beginning of the next session of the Council. Hence, the creation of the Justice Brigades to provide a slate of Grand Council candidates who would support him and his pacifistic policies.
The P.C. under Jay won 80 seats to the Liberals' 70. The Justice Brigades failed to win a single seat. Mason blamed the Brigades' poor showing on lack of time to mount a nationwide crusade, and pledged to continue "the fight for peace" as a private citizen.
---
Sobel's source for the 1963 Grand Council elections is the New York Herald, in particular the 6 January, 17 February, and 19 February 1963 issues. Election results are from the Herald, 17 February 1963.
---
This was the Featured Article for the week of 18 November 2012.