We're Getting Mutants in the MCU - The Loop
Play Sound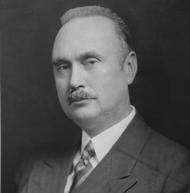 The 1928 Grand Council elections were held on 15 February 1928 for the purpose of choosing the Eighteenth Grand Council of the Confederation of North America. The elections returned a Liberal Party majority of 94 seats, the largest the Liberals had enjoyed up to that time.
The elections served as a referendum on incumbent Governor-General Henderson Dewey's policy of transferring power from the national government to those of the confederations, which he referred to as his "dismantling operation." The Liberals also benefitted from the Dewey administration's policy of cooperating whenever possible with the Galloway Trust, the private foundation organized by Owen Galloway of North American Motors to assist North Americans who wished to emigrate within or from the C.N.A. Dewey was able to make it appear that Galloway favored his administration, even though the locomobile magnate remained scrupulously neutral politically.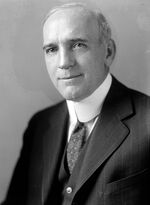 The Dewey administration included a number of able and attractive young men, such as Douglas Watson, Emery Collins, John Hopkins, and Dennis Mitchell. Dewey had also succeeded in building up the Liberal organizations at the confederation level, led by Governors Foster McCabe of Manitoba and David Heald of Indiana.
The opposition People's Coalition, by contrast, seemed a party of old men. As Franklin Drew later put it, former Governor-General Calvin Wagner was "a decent and fairly intelligent man who unfortunately has the appearance of a contented hog; Governor Elbert Childs of the Northern Confederation has the faint aura of a circus-master; while N.C. Councilman Frank Evans, the party's most attractive candidate, manages to alienate potential supporters by his automatic opposition to every Dewey program."
Evans was able to gain the Coalition's nomination for governor-general at their convention in December 1927, while the Liberals renominated Dewey.

Sobel describes the election results as a foregone conclusion, with the Liberals winning a smashing victory over the P.C. in the Grand Council, as well as winning five of the six governorships and control of four confederation legislatures. Dewey was hailed as the most brilliant politician since Ezra Gallivan.
---
Sobel's source for the 1928 Grand Council elections is Drew's The Guard is Confirmed: The Elections of 1928 (New York, 1933). Election results are from the New York Herald, 16 February 1928.